All eyes remain affixed on the outcome of the cake row case which slowly but surely unravelled over three days behind the doors of courtroom 12 at Laganside Courthouse.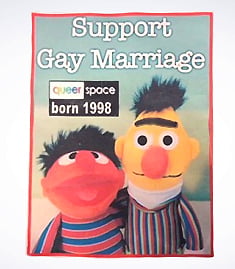 The prosecution and defence made their final submissions earlier this morning and district judge Isobel Brownlie has chosen to reserve judgement whilst she examines the remaining intricacies of the high-profile legal case between gay rights activist Gareth Lee and Ashers Bakery.
The judge said: "It is not a straightforward area of the law… Obviously this is a case in which I propose to reserve my judgement."
It seems we will have another day or two to wait to see which way the cookie crumbles.
As both sides of the argument eagerly await the judge's final decision we felt it would be an insightful to consider the implications for Northern Ireland if the Christian Bakery is successful, a decision that would add weight to the conscience/discrimination clause campaign.
If we take a step back and look at a similar case blowing up in the American media at present it is clear to see how the decision would have serious consequences for this tiny little corner of the world.
Indiana's new law allowing discrimination against same-sex couples is taking an economic toll http://t.co/KXjNEXwnWv pic.twitter.com/6iJeaVNR7I

— The Atlantic (@TheAtlantic) March 27, 2015
Last week Indiana state Governor Mike Pence signed the state's Religious Freedom Restoration Act into law at a private ceremony. The controversial bill is similar to the proposed conscience clause legislation and would allow organisations to discriminate based on religious objection.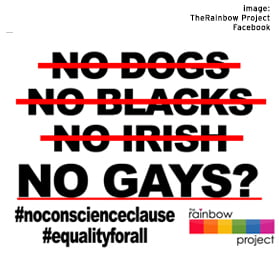 The signing of the Bill into law in Indiana saw an immediate and fierce backlash from investors, organisations and celebrities around the world. Nineteen other states have similar laws, and many others have proposals making their way through the legislature. The international response to the introduction of this Bill in Indiana is likely to be replicated if Northern Ireland were to introduce a conscience clause.
Investment
Moments after Mike Pence signed the Religious Freedom Restoration Act (RFRA) into law one of the state's biggest investors, the tech firm "Salesforce" announced it was cancelling all of its programs requiring employees to travel to Indiana. The 50-year-old, heterosexual CEO and chairman of the company Mike Benioff promised to "dramatically reduce" its investment in Indiana and urged other technology companies to follow suit.
We are forced to dramatically reduce our investment in IN based on our employee's & customer's outrage over the Religious Freedom Bill.

— Marc Benioff (@Benioff) March 26, 2015
Today we are canceling all programs that require our customers/employees to travel to Indiana to face discrimination. http://t.co/SvTwyCHxvE

— Marc Benioff (@Benioff) March 26, 2015
Great to see Yelp CEO @jeremys & HVF CEO @mlevchin against Indiana discrimination. What is your ceo saying? Ask! https://t.co/XnPHpzaeiT

— Marc Benioff (@Benioff) March 27, 2015
The business process specialist Salesforce.com was soon joined by numerous other Silicon Valley companies who also condemned the moves in Indiana and announced large cuts on future investment. Yelp declared they will pull back investment plans in the state and Angie's List, another business reviews site, said it was canceling $40 million in planned expansion into Indiana, hurting at least 1,000 jobs.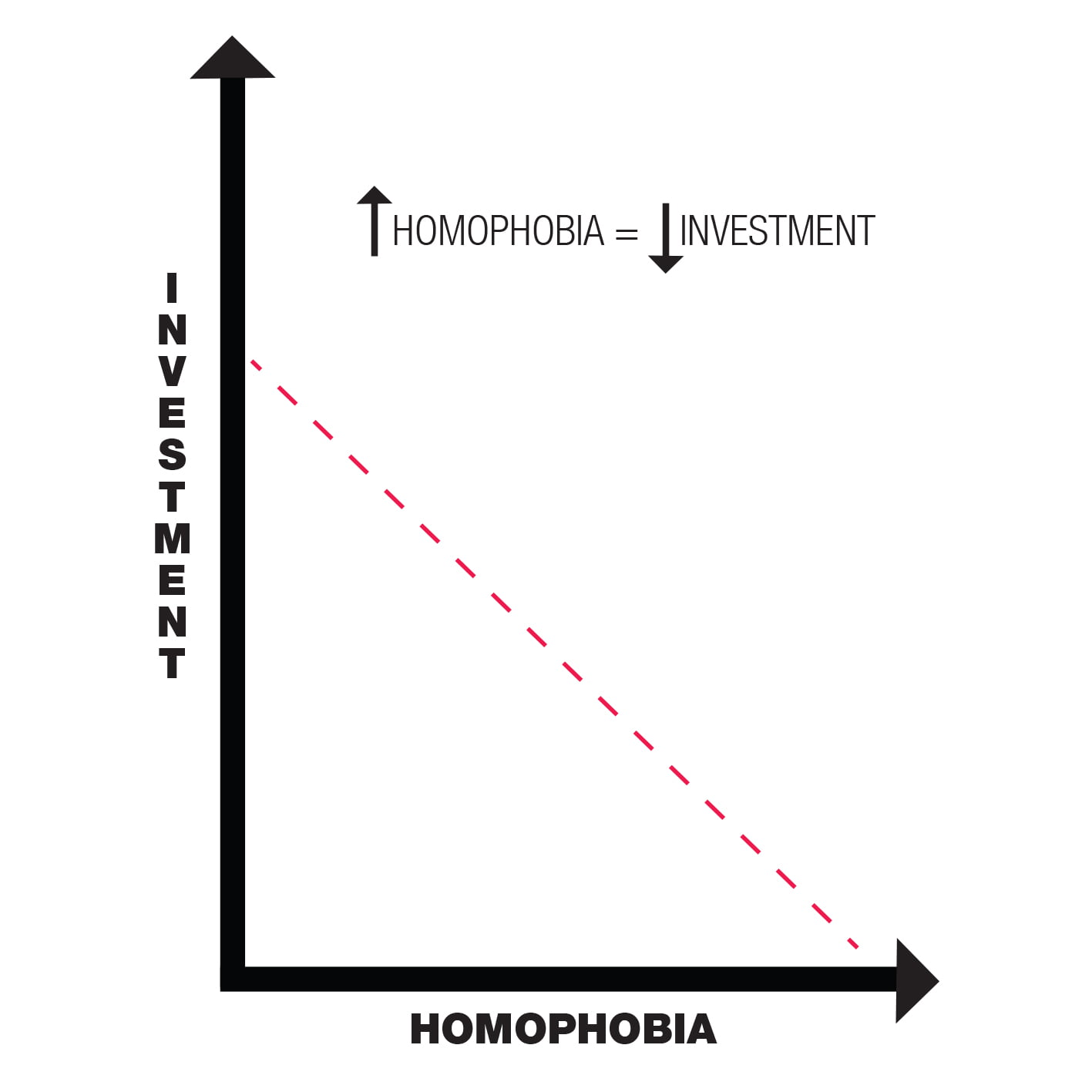 The move is indicative of a growing trend for companies to join in national conversations over social issues. The technology industry represents a significant amount of economic and political power in the US, but has until now largely avoided overt involvement in political issues.
Apple CEO Tim Cook has also slammed the legislation on Twitter.
Apple is open for everyone. We are deeply disappointed in Indiana's new law and calling on Arkansas Gov. to veto the similar #HB1228.

— Tim Cook (@tim_cook) March 27, 2015
Tech entrepreneur Max Levchin, who co-founded PayPal, is currently the chairman of Yelp, sits on the Board of Directors for Yahoo!, and is the CEO of consumer finance company Affirm and chairman of reproductive health app Glow flatly rejected supporters' claims that the RFRA won't result in legalized discrimination.
What is happening in Indiana is pretty unbelievable. However it's dressed up, it's a signal that discrimination is welcome in this state.

— Max Levchin (@mlevchin) March 26, 2015
The Indiana Chamber of Commerce added: "In our eyes, the law is entirely unnecessary. Passing the law was always going to bring the state unwanted attention."
These moves are likely to be replicated here in Northern Ireland with the majority of firms championing a liberal, pro-equality stance. Investment cuts, business migration and avoidance and the associated job losses would severely hurt the Northern Ireland economic recovery and further highlight this part of the world as a haven for bigots and discrimination.
Events, Conferences and Sport
Large tech companies are not the only sector reacting to the Religious Freedom Restoration Act with several major national events, conferences and sporting agencies now also expressing their worry and disapproval publicly.
The National College Athletic Association issued a statement on Indiana's new law, expressing concern about the fate of its LGBT athletes and employees during the men's basketball Final Four, slated to take place in Indianapolis next week.
"The NCAA national office and our members are deeply committed to providing an inclusive environment for all our events," said NCAA president Mark Emmert in a statement today.
USA's Largest Gaming Convention Threatens To Leave Indiana Over Anti-Gay Bill. Bigotry is bad for business. #INleg http://t.co/QsdGOOX1Wa

— ✨Nicole Bonnet✨ (@NicoleBonnet1) March 26, 2015
RT to thank @Pacers @IndianaFever @WNBA & @NBA for speaking out against #RFRA in #Indiana! #lgbt #INLegis pic.twitter.com/Mk7OR8a34j

— Freedom Indiana (@freedom_indiana) March 29, 2015
Even an entire city has launched a boycott against Indiana as San Francisco announced will not use taxpayer money to fund any city employees' trips to Indiana in light of the state's new law allowing discrimination against the LGBT community.
San Francisco is the first major city to boycott Indiana over LGBT discrimination law http://t.co/lr8mVe7p2q pic.twitter.com/MfmWehKVee

— HuffPost Politics (@HuffPostPol) March 27, 2015
The Disciples of Christ issued a letter condemning the new law: "It is causing us to reconsider our decision to hold our 2017 gathering in Indianapolis." Past Disciples of Christ conventions are estimated to have a $6 million impact on the state. Kiwanis International has also expressed dismay at the law. The group's 100th anniversary is scheduled for this June, with a celebration in Indianapolis, where the organization is headquartered.
Tourism
If all this negative attention wasn't enough how about considering how it would impact on Northern Ireland's already shady image and our ability to promote tourism in the region. The Clark-Floyd Counties Convention & Tourism Bureau in Southern Indiana said: "Inflammatory rhetoric on both sides of the Religious Freedom Restoration Act is damaging to the tourism community. "The Indiana law is being politicised and Indiana tourism entities are among the first to suffer in this heated debate. Boycott Indiana soon began to trend on twitter and hundreds of celebrities and public figures tweeted their objections. This attracted massive amounts of unwanted attention on the state and ensured the global community was aware of what was happening.
Twitter is up in arms over a new Indiana law: #BoycottIndiana http://t.co/3LRhI2gJYC pic.twitter.com/vJLWgQ1kXx

— USA TODAY (@USATODAY) March 27, 2015
If it was newsworthy to report on Stephen Fry tweeting his objection to the conscience clause to his 9 million followers last year imagine what would happen if the private members bill actually passed into law.
U2, Ashton Kutcher, Miley Cyrus, Mc Hammer, George Takei and Hillary Clinton are just a few of those who tweeted their opposition to the Indiana legislation. A global spotlight highlighting Northern Ireland as a place which welcomes discrimination would undoubtedly impact on visitor numbers here.
Thanks @aplusk @MileyCyrus @U2 @MCHammer @YoshikiOfficial Indiana Religion and Gay Discrimination Bill can not stand. http://t.co/cQgRhS62dS

— Marc Benioff (@Benioff) March 28, 2015
Sad this new Indiana law can happen in America today. We shouldn't discriminate against ppl bc of who they love #LGBT http://t.co/mDhpS18oEH

— Hillary Clinton (@HillaryClinton) March 27, 2015
Who else might speak out? Numerous sporting, cultural, and professional events have yet to weigh in, along with companies that invest heavily in the state.
Who would speak out if the conscience clause were introduced in Northern Ireland? Hopefully we won't have to find out. Sinn Fein announced in February that the party would use a petition of concern to stop the Private Member's Bill in its tracks when it comes before the Assembly. The Green Party, NI21 and the SDLP have also pledged to sign the veto. The Alliance Party supports the principle of reasonable accommodation.
Caitriona Ruane MLA said: "Sinn Fein said we would oppose any attempt to undermine the rights of all people in our society to have equal and fair service when buying goods and services."
Last week; however, the DUP and UUP blocked an Alliance Assembly motion calling for recognition that the proposed Bill is not an appropriate starting point for a responsible public debate on how to deliver a reasonable accommodation.
Amnesty International wants the bill to be withdrawn.
"Amnesty does not accept that there is a need for a change in the law along the lines proposed in the paper," they said… The existing regulations are compatible with the European Convention of Human Rights, which balances the right to manifest religious beliefs and the rights of individuals not to be discriminated against on grounds of sexual orientation… Amnesty does not consider there to be any necessity for these regulations to be so amended."
It is however worrying that the DUP are still pushing the bill as the Ashers Bakery oven timer runs into its final moments. The outcome of the case remains in the hands judge Isobel Brownlie. Whatever her decision may be it will no doubt be a controversial one. Stay tuned to The Gay Say for updates.
We will leave you with this:
[youtube http://www.youtube.com/watch?v=5LH2FVxrj4k&w=560&h=315]
Background
The case began with a reasonable request from a loyal Ashers bakery customer requesting a cake to celebrate the election of the first openly LGBT mayor in Northern Ireland last year but escalated dramatically into a groundbreaking clash between backers of religious freedom and supporters of equality rights for the LGBT community in Northern Ireland.
Gay activist Gareth Lee who requested the cake is backed by Northern Ireland's Equality Commission, an independent public body which oversees equality and discrimination law. The McArthur family who own and manage Ashers bakery is backed by the Christian Institute and some of NI's top politicians including the First Minister Peter Robinson.
DUP leader Peter Robinson is well known for his anti-gay stance. Last week he claimed the current sum of £9,000 spent by the Equality Commission taking legal action against Ashers Bakery would be better spent elsewhere. The DUP are supporting the gay blood ban case which is already costing upwards of £40,000. Peter Robinson is married to the notorious Iris Robinson, the shamed politician who stated that gay people should be cured. Mrs Robinson has since been publicly out-ed as having a long-term extra-marital affair.