A new NI LGBT group called "3 for Equality" is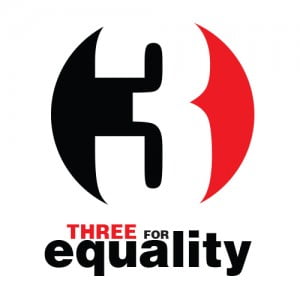 seeking your support to explore alternative and imaginative ways to overcome the DUP blockade on marriage equality as well as other LGBT related issues in Northern Ireland.
3 for Equality aims to encourage the LGBT community and it's supporters to participate in the equal rights movement in a more fun and hands-on way.
Northern Ireland's LGBT community have signed more than a few petitions against a plethora of prejudiced political parties and politicians. The targets of these petitions have only grown stronger in their determination to disparage the LGBT community at any given opportunity without fear of impugn.
Failure will never overtake me if my determination to succeed is strong enough.

― Og Mandino
We say 'Grab yer coat' it's time to summon the courage, strength and determination to make the changes necessary to bring about equality.
You might be thinking 'awk sure what difference does a single person make'  – Answer: A world of difference, if everyone adopted this type of thinking there would be no one involved. Every single person makes a world of difference.
"We are only as strong as we are united, as weak as we are divided." 

― J.K. Rowling, Harry Potter and the Goblet of Fire
Hiding behind the glare of an internet connected device and proudly adding your name to another rapidly growing list on the latest petition is clearly not accomplishing much. Signing forms from the comfort of your home, retweeting, favouriting tweets, liking Facebook support pages and confirming attendance at events on Facebook is easy. Being a keyboard warrior is easy. However it is evident from yet another marriage equality defeat this week that this lackadaisical attitude is failing us. Do what is right, not what is easy.
The group asks people to take a pledge to get more involved in making Northern Ireland a better place for the LGBT community. It doesn't matter if you regularly toe the picket line or whether you're used to just signing the odd change.org petition and hoping for the best. 3 for NI LGBT Equality just want people to realise that "enough is enough" and be prepared to be committed to start taking action to bring about change.
"Be the change that you wish to see in the world."

― Mahatma Gandhi
The page asks members who like their page to make a promise to get another 3 people involved in the group, take action and pass on the pledge.
"Desire is the key to motivation, but it's determination and commitment to an unrelenting pursuit of your goal – a commitment to excellence – that will enable you to attain the success you seek."

― Mario Andretti
Set up in response to growing frustration and impatience from within the LGBT community with regards to important rights issues such as marriage equality, the gay blood ban, homophobic outbursts from political representatives and inequality in adoption services, it's clear there is still a lot of progress to be made.
 "Impossible only means the solution hasn't been found yet"

― Unknown
"3 for Equality" wants to motivate people out of complacency with regards to these human rights abuses.
"Were it not for the leaping and twinkling of the soul, man would rot away in his greatest passion, idleness."

― C.G. Jung, The Archetypes and the Collective Unconscious
Some LGBT people live normal lives and others face a traumatic daily struggle. (Check out the summary of The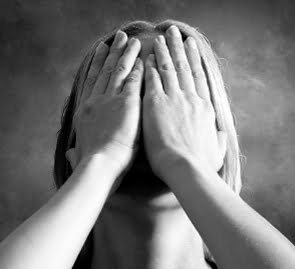 Rainbow Project's study into the mental health and wellbeing of the Northern Ireland LGBT community below this announcement for some shocking and eye-opening stats.)
The truth is it doesn't have to be like this.
Organisers hope to attract many new people into active participation in standing up for LGBT rights. Everyone has something to offer.
"The difference between involvement and commitment is like ham and eggs. The chicken is involved; the pig is committed."

― Martina Navratilova
People like to complain but do nothing about the complaint.
"People say nothing is impossible, but I do nothing every day."

― A.A. Milne, Winnie-the-Pooh
There's only one thing better than coming together on a list for a petition and that is coming out and showing our faces and showcasing our communities and culture with pride.
To get involved you can get in touch via the 3 for NI LGBT Equality Facebook page or contact us and we will pass on the message to the admin team. The team are currently looking for support and activists to get involved in supporting and organising events and activities.
---
Emotional Health and Wellbeing of the NI LGBT Community
(Source of statistics: The Rainbow Project of Northern Ireland):
"Out on Your Own? An examination of the Mental Health of Young Same-Sex Attracted Men (McNamee, 2006)" revealed that mental health problems were at epidemic levels:
27.1% attempted suicide
71.3% had suicidal ideation
30.7% had self-harmed
Negative experiences at school and work were at disturbing levels:
65.3% experienced difficulties at school
33.9% experienced negativity at work
Another report: All Partied Out? Substance Use in Northern Ireland's LGB&T Community (Rooney, 2012) showed alcohol and substance abuse were endemic:
Drugs
LGB&T people are substantially more likely than the Northern Ireland population to use drugs and are nearly three times as likely to have taken an illegal drug in their lifetime (62% v 22%).
Drug prevalence levels are particularly high for transgender respondents, 74% of whom have taken an illegal drug in their lifetime.
One quarter (25%) of survey respondents provided an indication of abusing drugs within the last year with 6% showing symptoms of severe drug abuse.
Approximately one half (52%) of transgender people displayed a sign of drug abuse within the last year and 10% indicated severe drug abuse.
Alcohol
91% of the LGB&T community drink alcohol, compared to 74% of the Northern Ireland population.
57% of LGB&T respondents to the survey drink to a hazardous level compared to 24% of adults in England.
Cigarettes
A total of 44% of LGB&T respondents to the survey smoke cigarettes compared to 24% of people in Northern Ireland as a whole.
Transgender people were more likely than all survey respondents to smoke cigarettes regularly (32% v 27%).
69% of LGB&T people who smoke want to quit.
The paper called "Through Our Minds" by Malachai O'Hara was first published December 2013 and offers a frightening statistical insight into the LGBT community's experiences of self-harm, suicidal ideation, suicide attempts and depression experienced by the LGBT community.
Experiences of Self- Harm
35.3% of respondents had self-harmed. Amongst women and transgender people the figures are higher at 45.4% and 40% respectively.  The figure for men was lower at 31.1%. Incidents of self-harm are probably the most powerful single predictor of subsequent suicide.
Among those respondents who had self-harmed the most common method of self-harm was cutting (72.3%) followed by other forms of self-injury (40.4%) and self-poisoning (28.9%). Lower numbers of respondents who had self-harmed had identified burning (18.1%) and asphyxiation (11.4%) and other methods at 6% of self-harming behaviours.
Of those who had experienced self-harm, a minority of those chose to attend hospital at 35.9%. The majority of respondents chose to never go to hospital.
54.8% of respondents who had self-harmed did not seek help for the issues that had led them to self-harm.
The majority of respondents who had self-harmed felt that this was somewhat to very related to their sexual orientation and/or gender identity (56.3%). 23% of respondents who had self-harmed felt that it was not very related to their sexual orientation and/or gender identity and for 20.6% it was not related at all.
Suicidal Ideation
Almost half (46.9%) of the respondents indicated that they have or are currently experiencing suicidal ideation.
The most common occurrence of suicidal ideation among respondents was within the last five years but more than a year ago at 21.9%. The next most common response was within the last week at 20.1%. This suggests that a number of respondents were currently experiencing suicidal ideation.
Key indicators of risk of suicide are having a plan and access to means to complete suicide. Over two thirds (67%) of respondents who had experienced suicidal ideation noted that they had made a plan to complete suicide. One third (33%) had not made a plan. 63.7% of respondents did not seek help when they experienced suicidal ideation.
Just over one third (36.3%) of those who had experienced suicidal ideation, sought help. The most common form of help seeking behaviours when experiencing suicidal ideation was speaking to a GP at 63.4% of respondents. The next most common methods of help that people sought was accessing counselling support (51.2%) and speaking to a family member or friend (50%).
Suicide
Just over a quarter of respondents had at least one attempt at suicide (25.7%). The International Association of Suicide Prevention estimates that around 5% of the population may attempt suicide at least once in their lives.
When this data is analysed against specific demographic cohorts, we find that attempts at suicide are highest amongst transgender people at 43.5%. The next highest figure is amongst men at 26.6% and women slightly lower at 23.6%. This fits with higher incidence of completed and attempted suicides amongst men comparative to women in the general population.
The average age for the first attempt was 20.88 years of age.
48.7% of respondents who had attempted suicide did not seek or get offered help after their most recent suicide attempt.
The most common response among respondents who had attempted suicide but not accessed help were that they felt they would be judged at 34.5% or they felt they did not need support at 32.7%.
40.3% of respondents who had attempted suicide were worried that they may experience a suicide attempt again.
Depression
Depression is the experience of feeling down, low or fed up. This, particularly in times of adversity or difficulty, is a normal human experience. Depression is common and may affect up to 1 in 4 people at some stage in their lives, with women more likely to experience it than men, and impacting across people of all backgrounds. Some recent reports have suggested that somewhere between 8%-12% of the population of Northern Ireland may experience depression in any year
70.9% of respondents had experienced or are currently experiencing depression. The highest incidence of experiencing depression is amongst Transgender people at 82.6% (amongst men, 71.5% and women 69.6%.)
Responses indicated that the majority had experienced depression within the last month (54.3%).
A slight majority of respondents did not seek help when they experienced depression (50.6%).
Over three quarters of respondents were worried that they may experience depression again (78.5%) and just over a fifth were not worried that they would experience depression again.