The Google Maps page for Ashers Bakery, which was yesterday found guilty of discrimination after refusing to bake a cake with a pro-gay marriage theme, has been updated to include a "Keep Calm and Kill Faggots" photo.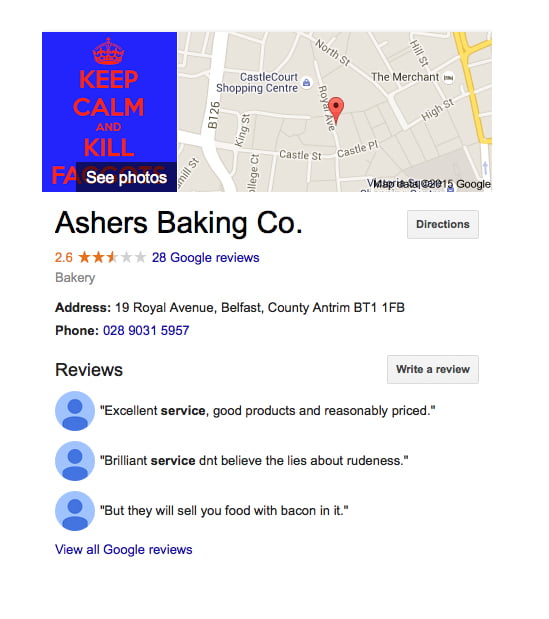 Both parties involved in the court case have become magnets attracting supporters from across the world. Gay rights activist Gareth Lee has received global support from rights organisations and LGBT groups for pursuing the bakery for discrimination based on his sexual orientation. Ashers Baking Company received worldwide support from evangelical and born-again Christians over its refusal to make the cake.
Users can geo-tag pictures for Google, as well as rate venues out of five stars. The real identity of the user who posted the image cannot be verified.
The picture in question reads "Keep Calm and Kill Faggots", and was added by a user called "Adolf Hitler".
Speaking since the ruling, Daniel McArthur, of the family which owns the bakery chain, said "we have not done anything wrong."
Loose Women's Coleen Nolan caused controversy yesterday after she compared asking for a "support gay marriage" cake to asking for one supporting ISIS, the militant group which publicly executes gay people.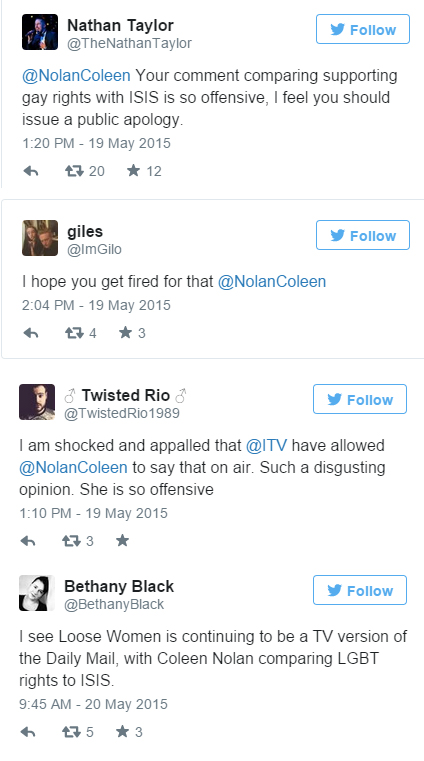 She said: "What about if someone walked in and said I want a cake and I want the whole Islamic State on it, and how I support them killing our people."
Loose Women viewers took to Twitter to call for a public apology or retraction, while others said she should be sacked for the comment. ITV has refused to comment.
In Belfast yesterday Judge Isobel Brownlie outlined her reasons why this refusal of service was a case of discrimination:
"The defendants are not a religious organisation. They conduct a business for profit. As much as I acknowledge their religious beliefs, this is a business to provide service to all. The law says they must do that."
Ashers was ordered to pay agreed damages of £500 plus court costs.
DUP MLA Paul Givan is consulting on an assembly bill that would allow people with religious beliefs a limited exemption from certain equality law requirements. He believes the law has to be "rebalanced"
"The dilemma facing people of faith is the choice of violating their sincerely held beliefs or going out of business," he said.
Mr Givan said he had "taken the unusual step of publishing the specific legislation so people can see exactly what is proposed".
Mr Givan said his party leaders had no apology to make for last year labelling the Equality Commissions support for the court action "bonkers".
Following yesterday's ruling, DUP leader Peter Robinson said "we have been listening to people and I think the term "reasonable accommodation" is now what we would like to frame some legislation around.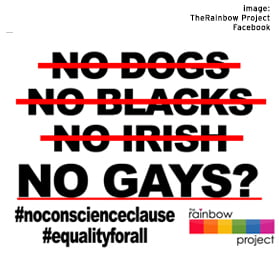 "We are not surprised by the outcome and that is why we have embarked on the legislative process"
John O'Doherty of the Northern Ireland Rainbow Project, said the proposed legislation was "not motivated by a desire to protect those of religious belief but by a hostility to lesbian, gay and bisexual people and their hard-won rights".
"This is just updating, 'no dogs, no blacks, no Irish' to include 'no gays'," he added.