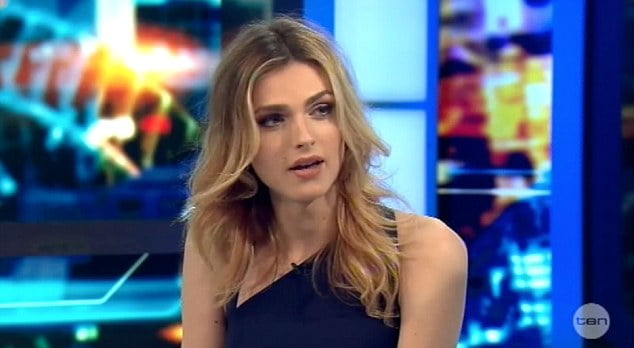 The First Transgender Model Makeup Campaign Ever Will Blow You Away.
Make Up For Ever has released images of its newest campaign stars: model Andreja Pejić and actress and blogger Jamie Chung.
Celebrity makeup artist Melanie Iglesias will also be the brand's pro consulting artist.
At a press event announcing the news, Pejić told the assembled beauty editors, "When I was little, I would dream about what it would be like to grow up and be a woman. I didn't care if I was scrubbing toilets — if I was doing it as a woman, I'd be happy. I'm thankful to Make Up For Ever for taking this bold step."
According to WWD, Pejić is the first transgender model to front a big makeup campaign, symbolically opening the door for Caitlyn Jenner and others, too.
She is the one of the world's most successful transgender models. The Serbian-born, Australian-raised star Andreja Pejić previously told the courageous story of her transition in a documentary.
Pejić became the first openly transgender model profiled by Vogue, in its May 2015 issue.