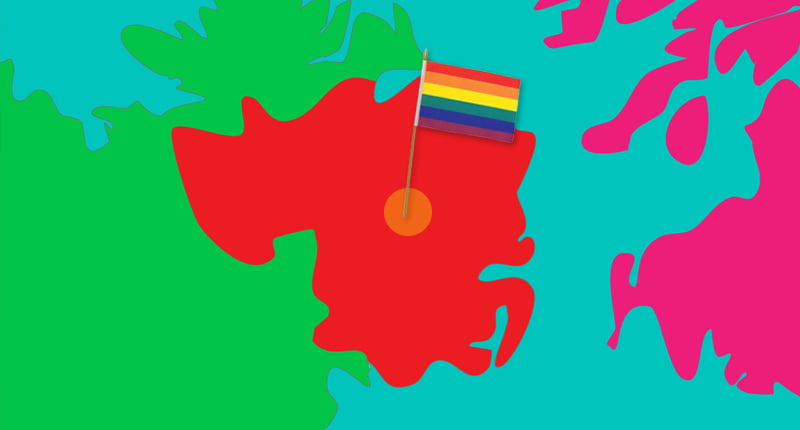 Two same-sex couples seeking to overturn a blockade on marriage equality in Northern Ireland have welcomed a judicial decision to let their case proceed.
A judge in Belfast High Court granted them leave to judicially review the refusal to legalise same sex marriage.
Grainne Close and Shannon Sickles and Chris and Henry Flanagan-Kane are taking the joint action.
They were the first couples in the UK to enter into a civil partnership after Northern Ireland became the first part of the UK to make that option available to same-sex couples in December 2005.
The Northern Ireland Assembly has rejected a proposal calling for the introduction of gay marriage on four occasions since, with unionists opposed to the move using a voting mechanism to effectively veto it.
Neither couple was in court today when Mr Justice Treacy granted leave for a judicial review but their solicitor, Mark O'Connor, spoke on their behalf afterwards.
"On behalf of our clients we are delighted we have been able to get over the first hurdle in relation to the judicial process in that the judge today has granted leave for us to bring this judicial review," he said.
"We are thankful that the judge has made that decision today. We believe that religious policy and religious views should not be affecting public policy before the courts today and thankfully the judge today appears to have accepted there is an arguable case to answer for the (Stormont) departments and hopefully we will have success in the future in relation to this matter," Mr O'Connor added.
Following the "Yes" vote in May's referendum on same-sex marriage in the Republic, Northern Ireland is now set to be the only part of the UK or Ireland where civil marriage is denied to gay couples.
Earlier this month, about 20,000 campaigners marched in Belfast city centre demanding a change in the law.
The case has been listed for a mention hearing in September.