[UPDATED]
A joint statement from The Rainbow Project, Cara-Friend, SAIL, Gender Jam NI and HereNI on the calls for a referendum on marriage equality by Shadow Secretary o
f State for Northern Ireland, Ivan Lewis MP.
After meeting today with Ivan Lewis MP, Shadow Secretary of State for Northern Ireland and the largest organisations supporting LGB&T communities in the region,  equality organisations outlined their opposition to Labour's support for a referendum on marriage equality.
HereNI, Cara-Friend, The Rainbow Project, SAIL and Gender Jam NI are all opposed to securing the marriage rights of LGB&T people by putting them to a public vote.
Speaking after the meeting with the Shadow Secretary of State, the organisations issued a joint statement saying:
'We greatly appreciate the time taken by the Shadow Secretary of State to meet with our sector this morning. We welcome any and all opportunities to speak with political leaders about the state of LGB&T equality in Northern Ireland and Ivan was very willing to listen to our objectives and concerns not only on marriage equality but on wider issues of homophobia, transphobia, health care provision and education. We hope to continue these engagements with Ivan and his party colleagues.
'However, we fundamentally disagree with Labour's suggestion that the on-going and unlawful denial of the right to marry for LGB&T people in Northern Ireland should or could be resolved by a public referendum.
'Of course we were delighted to see the 'yes' victory in the Republic of Ireland and many of us were deeply involved with that campaign but it would be inappropriate to suggest that the referendum campaign could be replicated in the North.
'We believe that the current patchwork of marriage laws across the UK is wrong and that it went wrong in Westminster. Not only did the Marriage (Same-Sex Couples) Act create the untenable situation where some marriages are only recognised in some regions of the UK but it placed unacceptable burdens on trans individuals to seek the permission of their spouse in order to access legal recognition of their gender.
'We want marriage equality to be a reality for everyone in the UK and we believe that, were a referendum to be called, equality would win, however it is wholly unacceptable to expect the LGB&T community in Northern Ireland, in the face of the most organised opposing forces in the UK, to secure a win in a referendum which would not be proposed in any other region of the UK.'
---
Shadow Northern Ireland secretary, Ivan Lewis, will demand public vote to overturn ban on same-sex unions.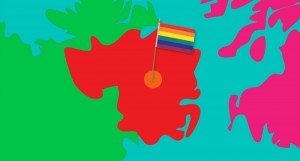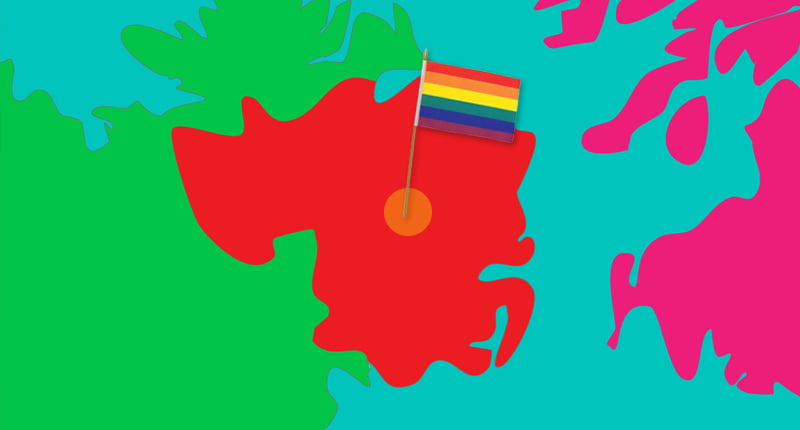 Ivan told the Guardian before his speech to a group of LGBT people in Belfast that: "Ideally, there would be sufficient support in the Northern Ireland assembly to introduce legislation for same-sex marriage."
The shadow secretary of state has voiced his concerns regarding religious and faith groups influencing any chance of a referendum: "Naturally, legislation triggered by a yes vote would include provisions as in the Westminster legislation which ensure faith groups are not required to undertake any activity which they deem as contrary to their beliefs."
"I do not condemn or attack them as 'bigots' or 'homophobes'."
But he also stated his view that it was wrong for them to "impose their religious beliefs on the legislative framework".
The prospect of the Assembly being adjourned has been raised as politicians consider how to respond to reports of recent IRA activities.
The Labour MP has cited the experience of a gay friend from Northern Ireland, now living in England, who had suffered homophobic attacks as a young man as one reason why he is calling for the referendum.
Lewis describes how the friend, now in his 30s, recalls being a 21-year-old victim of "thugs" who attacked him as he left a bar in Donegall Street, central Belfast.
Lewis's friend, who was admitted to hospital, recalled he was later "sitting my final exams at Queen's University two weeks later in a room of 300 people with two black eyes, a broken nose and bruising across my entire body".
Referring to his friend's testimony, Lewis said neither the UK nor Northern Ireland were theocracies. "I respect the right of politicians to cite their faith as reason for their opposition to same-sex marriage. I do not condemn or attack them as 'bigots' or 'homophobes'. My difference with them is that in a democracy they are wrong to impose their religious beliefs on the legislative framework, which governs the rights of their fellow citizens," Lewis said.

The deputy first minister, Martin McGuinness, was the first local politician to call for a regional referendum on gay marriage this year, after the republic voted in favour by a two-thirds majority.
In April, a Sinn Féin motion on marriage equality was defeated, with 47 Northern Ireland assembly members voting in support, but 49 unionists voting against. Even if there had been a small majority in favour, the Democratic Unionist party would have exercised a special veto drawn up under devolution. The so-called petition of concern allows any party to veto legislation if it can argue the law would not have sufficient cross-community or Protestant-Catholic support.
The powerful Evangelical Christian lobby within the DUP ensures that Northern Ireland's largest political party will continue to try to block moves to legislate in favour of same-sex marriage.
Recently, a Christian gay couple who got married in London are using their religion to keep their marriage status. The current law means that their marriage would be downgraded to a civil partnership.
Their solicitor said: "They are saying the downgrading of their marriage isn't lawful and one of the aspects is that they are arguing that their religious liberty is being infringed."
The secretary of the Labour Party in Northern Ireland, Boyd Black, has said new party leader Jeremy Corbyn has "a big task ahead".
Veteran left-wing MP Mr Corbyn was elected leader of the party by a landslide on Saturday.
Mr Corbyn, who began the contest as a rank outsider, saw off a challenge from frontbenchers Andy Burnham, Yvette Cooper and Liz Kendall.
The Labour Party in Northern Ireland had backed Mr Burnham.
However, Mr Black said they would support the new leader.
"He has a big task ahead, both to keep the party united and to bring it to a point where it is a viable electoral force in 2020," he said.
"But Jeremy has an opportunity to revitalise the Labour Party and to make it more electable."
Mr Corbyn gained 251,417 or 59.5% of first preference votes – his nearest rival, Mr Burnham, got 19%.